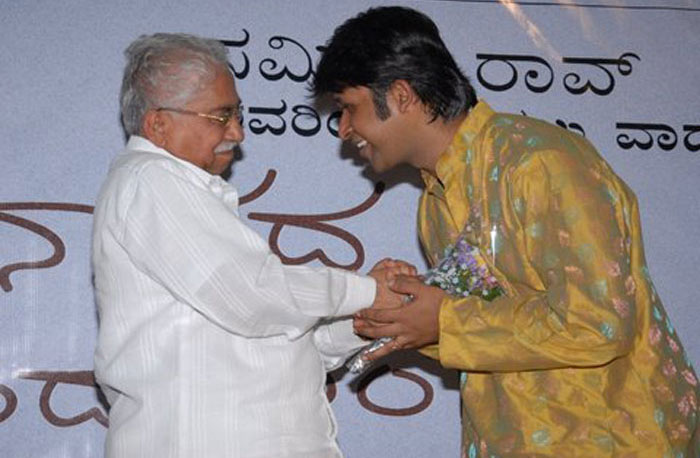 Awards and Recognition
Scholarship during the year 1997-1998 by The Music & Dance Academy of Karnataka.
'Yuva Pratibha' award by The Directorate of Kannada and Culture, Govt. of Karnataka, in 2004.
'Award of Excellence' from Sri Guru Ganayogi Panchakshara Sangeet Yogashram Trust, Chennai in 2004.
'Nada Kishore' by the Nada Bramha Sangeet Sabha of Mysore, in 2006
'Surmani' by the Sur Singar Samsad of Mumbai, in 2008.
Presently, Sameer lives in Mysore, India. Apart from his busy schedule, he takes out time to teach a handful of dedicated students of Bansuri.